Easton Chiropractor : Adelphia Chiropractic Health
Two Heads are Better than One
At Adelphia Chiropractic Health our patients have the advantage of not just one chiropractor, but two. We work together as a team to tackle even some of the toughest cases. No patient is turned away. We will explore every option available to provide you with the MOST BENEFICIAL and MOST AFFORDABLE chiropractic care for you and your family.
Chiropractic Care…It's not just for Adults
Our office treats many children of different ages. As little ones grow, their bodies are constantly changing. At Adelphia Chiropractic Health, we help children who suffer from allergies, digestive issues, bed wetting, those pesky ear infections, colic and so much more. We want all of our young patients to enjoy their chiropractic experience…we make it fun so that they feel comfortable and most of all confident so that they will look forward to their next visit!
Location, Location, Location!
We have so many patients in the Easton area that are looking for a "local" chiropractor because they don't want to travel far for quality chiropractic care. When they hear where we are located they say "oh…you're right down the street!" They love the convenience of coming to their appointment either on their way into work or on their way home. During the school year so many patients appreciate being able to be with their children at the bus stop and still make their appointment on time because our office is conveniently located only a short distance from home.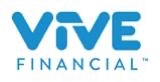 We treat the cause rather than chase the symptom!  Contact us today to find out why at Adelphia Chiropractic Health, we've got your back!
Easton Chiropractor serving Easton, Nazareth, Stockerton and Phillipsburg NJ