Chiropractor Serving the Community of Nazareth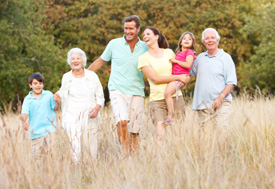 If you are in the the Lehigh Valley and are looking for a Chiropractor, we have two to chose from and two heads are better than one. Here at Adelphia Chiropractic, we are committed to excellence transforming the lives of families in a positive way. We service families in Easton, Nazareth, Stockertown, Bethlehem Township, Plainfield Township but not limited only to but including Philipsburg, New Jersey area communities by providing quality chiropractic care. Adelphia Chiropractic is dedicated to optimizing health and wellness through specific analysis of the spine by administering an adjustment to help in the removal of nerve interference. In addition, we also incorporate the use of physiotherapy modalities to help excellerate the healing process along with nutritional analysis and massage therapy allowing the body to function at its peak potential in a wholistic manner. As a family run business of brothers our team will work together to ensure high quality, specific chiropractic care for the entire family.
Convient Location For Easton Commuters
We offer extended hours to accommodate everyone living in the greater Easton area. We are also located next to Ravello Restaurant and across the street from the Forks Medical Center which makes it easy to have an appointment with us and also grab a bite to eat during the lunch hour. Our office is also located near a public bus transportation stop, which makes it easy for those that take the bus from downtown Easton to have an appointment with our flexible hours. However, if you are traveling by automobile our office has plenty of off street parking on the premesis in our large parking lot for your convenience.
---
Our Office Hours
---
Make an Appointment
---
Driving Directions
via Tatamy Rd and Sullivan Trail
13 minutes – 6.5 miles
Head south on S Broad St toward E Walnut St
371 ft
Turn left at the 1st cross street onto E Walnut St
0.4 mi
Continue onto Tatamy Rd
2.3 mi
Continue onto Main St
0.5 mi
Continue onto State Rte 1002
0.4 mi
Turn right onto Sullivan Trail
2.7 mi
Continue onto Knox Ave
Destination will be on the right
0.1 mi
1306 Knox Ave
Easton, PA 18040
---